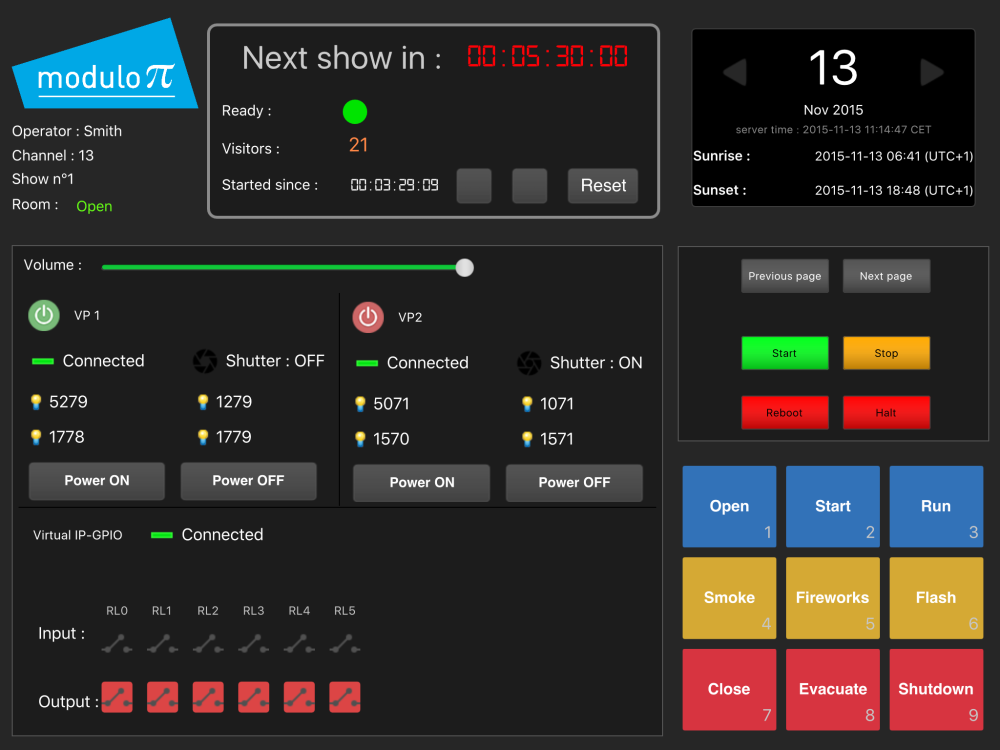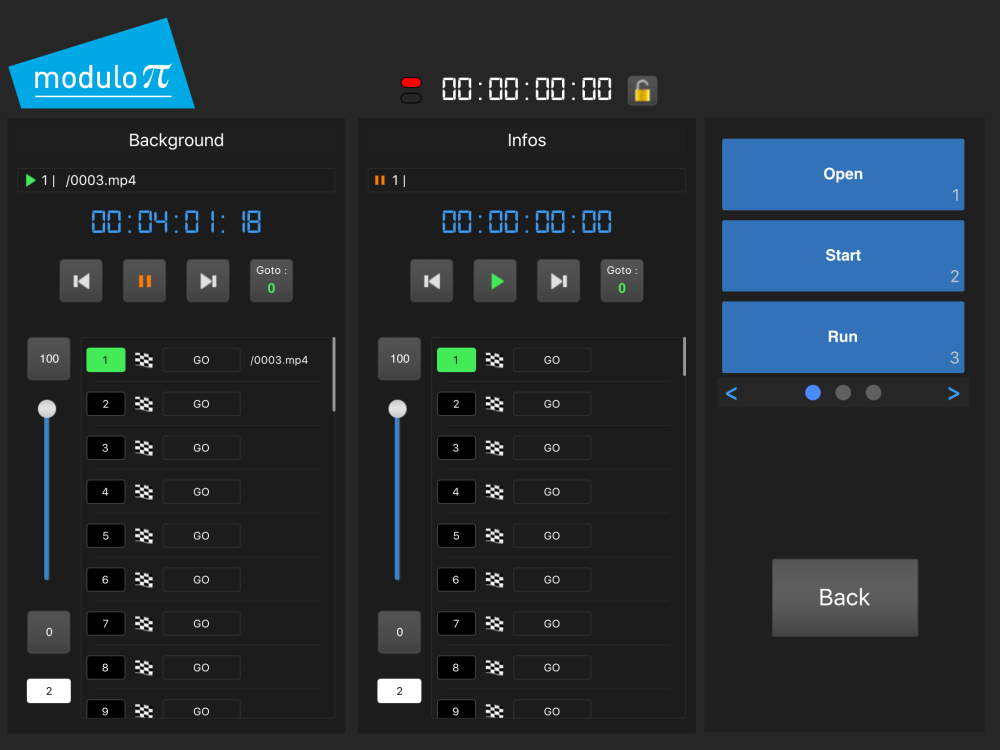 With Modulo Panel, you can display your own customizable User Interface.
Access show control at anytime over wifi, using your tablet, iPad, PC or Mac.
Assign different interfaces to control a show.
• Once having installed the Modulo Panel application, launch it to connect to the media server
• Connect to Modulo Player via wifi in order to launch the User Interface(s) on your tablet, iPad, or remote computer (PC or Mac)
• Type the server IP to connect
• Then select UI: Type a Login and a Password if there is one, click on Submit.
• As soon as you connect with the server's UI, you can access the Settings by pressing the ESC on the keyboard.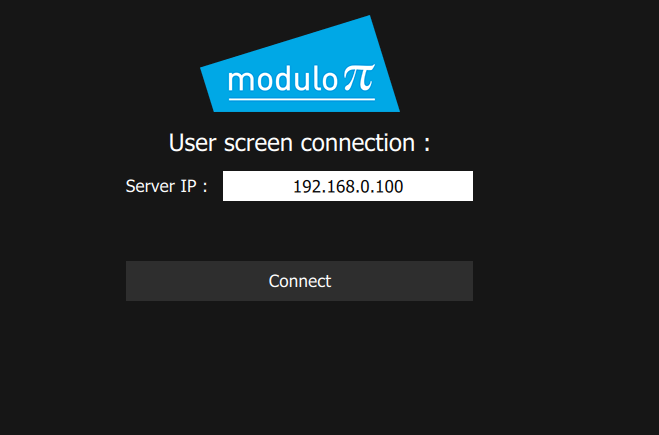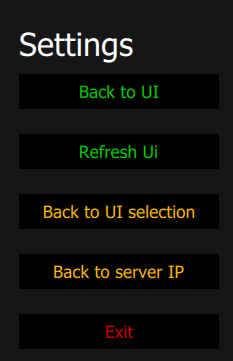 Back to UI: Return to the selected UI
Refresh UI: Reload the Ui page
Back to UI selection: Return to the panel Ui selection
Back to Server IP: Return to the panel server ip selection
Exit: Quit the application
Download Modulo Panel from our website for PC or Mac,
For iPad on Apple Store.
For Android on Google Play