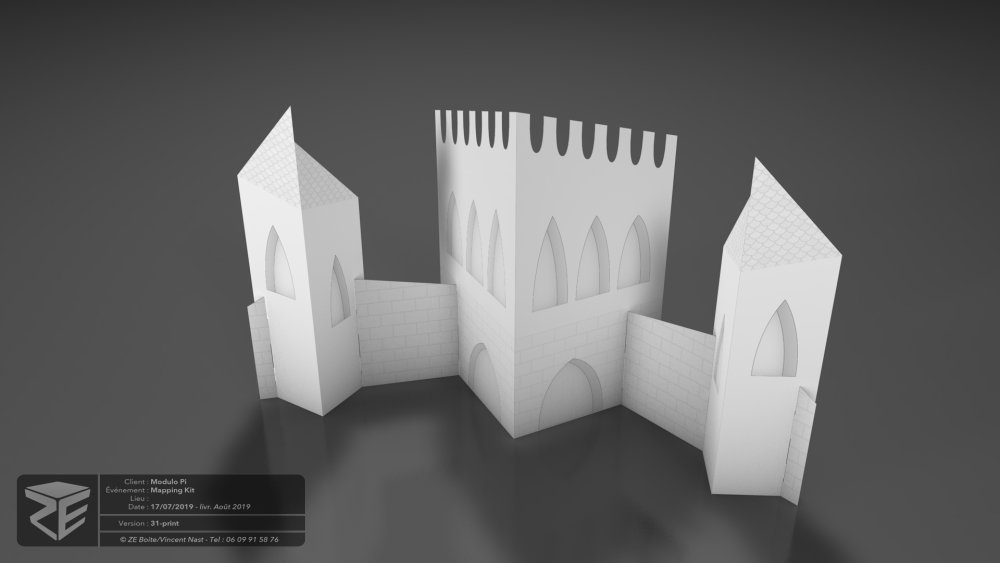 In this exercise, you will:
use X-Maps to easily set up a show on a building
Create an architectural mapping playlist
Use copy/paste to save time
Add a Modulo Player device to recall sequences
Use a calendar device to trigger a task
Materials required:
a pico projector + 1 castle-shaped kit + 1 mapping box.
the media kit and the PSD template file.
We position the castle in the mapping Box, we position the projector to project on the whole castle.
Media kit Link:
You can download the media kit here.